Panic Lab -

Dominique Ehrhard in distribution of



Laboratories are filled with colorful substances. Imagine, that some of them come to life and begin to run. Scientists are not the right people to hunt those tricky slime things down. So they call a hunter. You. And one Panic Lab needs you right away..




PARSEC -

Sean Young in distribution of



Space is deep and unexplored. And yet even not far from your homeplanet, you can bump into danger far greater, that you can experience her on Earth. That is a reason, why you can fly there only, if you have real courage in you. Are you up for it?




Pastiche -

Sean D. MacDonald in distribution of



There is a siluette crouching through your door. Leonardo DaVinci says hello. And who is it behind him? Is it really Vincent Van Gogh? Artists of all time have gathered at your doorstep just to mix the most amazing fun for you. Fun, you will remember for a long, long time. And its not just our imagination, this is Pastiche!




Pirates of Nassau -

Richard Glazer in distribution of



You have one certainty under a jolly roger flag - an adventure. You ambush another ships, look for treasures and squabble with others for loot. That is also the reason, why many pirates are a leg, arm or eye shorter. But this time, you have reached carefully protected royal sea. It is only up to you, if you will be able to escape the royal navy with prey and enjoy it in safety. Welcome among the Nassau pirates!





Pix -

Laurent Escoffier in distribution of



Pixels are the smallest points, from which is computer image composed. They are quite small nowadays, you can hardly recognize them, but there was a time, when pixels were part of everyday work or playing on PCs. Come with us and return to the past, remember and have enormous fun in a new draging game called Pix!




Polis: Fight for the Hegemony -

Fran Diaz in distribution of



Greece is land with really interesting history. Scent of Peloponesian battle drifted also into world of board games. Amries are anxiously pottering, while waiting for command to start a siege on Sparta. War is here and you can be a part of it in board game Polis.




Ponder -

Isabel Holmberg in distribution of



And the jumping is back. The frogs just can not help themselves. They are competitive nation, which must constantly hop somewhere. And we have to be there, because their jumping is just magical. If it will be fun also this time, in a new board game called Ponder coming from Sweden, that is, what we will learn together in our today reportage from a frog orienteering..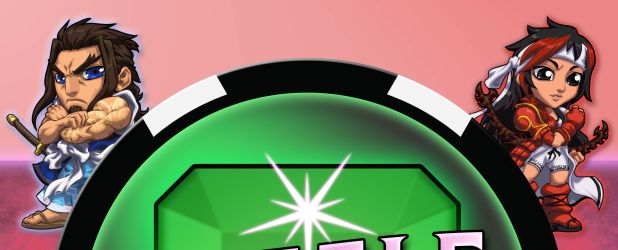 Puzzle Strike, Puzzle Strike Upgrade Pack -

David Sirlin in distribution of



Do you like deckbuilding? And what if we tell you, that you can use cards instead of tokens? It sound crazy, we know that. But it is true! Thanks to board game Puzzle Strike, you can buy and play tokens in place of cards. On top of it, the game contains a dangerous amount of conflicts, which will not let you in peace for a moment. Puzzle Strike will totally strike you down...