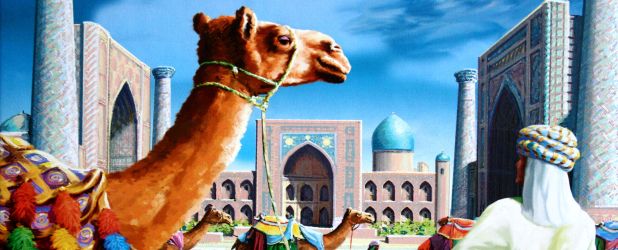 Samarkand: Routes to Riches -

David V. H. Peters in distribution of



Welcome to the world of camels and sand. It's time to raise some money. And because everybody has gold but you, there is nothing easier, that join some family. By marriage. But beside the money, you'll also get an obligation to maintain family fortune. But why not to do that, when it's also your money?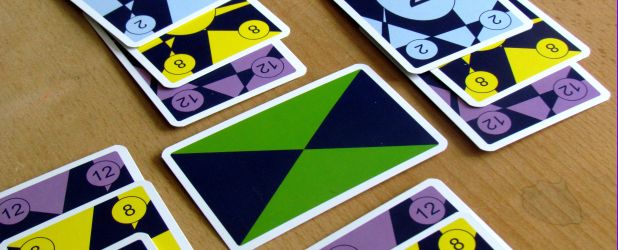 Sansi -

Cheryl Heusser in distribution of



Three, two, one, start! Exchange the colorful cards as quick as possible, so you get three or four of a kind. You shall then lay these in front of you. Everything depends only on speed and quick thinking. And that is all, what the card game Sansi is about.




Santiago de Cuba -

Michael Rieneck in distribution of



There is enough goods on Cuba again. Ships are embarking to island coast to buy cheap tobacco and rum. They cant hen sell it profitable to customers all around the world. But their destiny behind horizon is no interest to you. You are a merchant. Welcome to Santiago de Cuba..




Scripts and Scribes: The Dice Game -

Steve Finn in distribution of



Books are infinite source of knowledge. And if you were a monk, you would try to read them all. But that's what others want too! There are many towers in your monastery and different books in each of them. And you can be only in one at the same time. Plan! Think! Roll dice! Play Scripts and Scribes!





Sentinels of the Multiverse -

Christopher Badell in distribution of



Heroes of all the world, unite! People are in danger, four villains have struck on four different places of our planet. Every one of them has the same desire – to destroy Earth. Pick up your courage, assemble team of warriors and stand up to them and their advanced weapons and technologies. Your heroes have superpowers and the resistence is not futile. Not yet. They have you..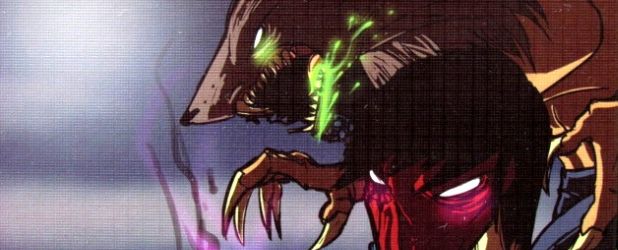 Sentinels of the Multiverse: Rook City -

Christopher Badell in distribution of



City full of gambling is always a little leaned towards crime. And so Sentinels must go to Rook City to supress the rebellion. And they do not even know, that there is a possible leak of mutated test subjects in the laboratory or about a mysterious bird lady lurking the streets. Everything is coming into a great catastrophe. Can you prevent it as the leader of superheroes? Welcome back, Sentinel One!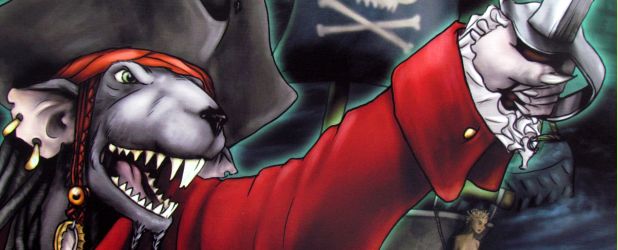 Sewer Pirats -

Andreas Pelikan in distribution of



Step up on a boat, which sails away from harbor right now! Do not be frightened by those little green lights all arounds, its only radiation. You are located in a world of sewers, where tough fight for each meal happen in the morning and evening. You and your comrades are trying to get food for your family. You are sewer pirats!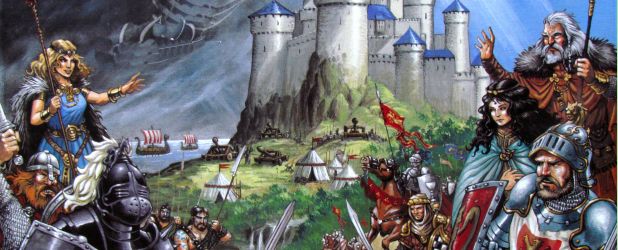 Shadows over Camelot -

Bruno Cathala in distribution of



Welcome to Camelot. Castle, where king Arthur rules with his just hand and togehter with his fellow loyal knight sits at the Round Table. But did you know, that there is a traitor beyond them? Even they do not know it. What then happens, when knights would have to face a dark threat and one of them secretly conspires with enemy behind the walls? Are you not afraid to join the battle and uncover him? Danger can hide anywhere, when shadows fall over Camelot...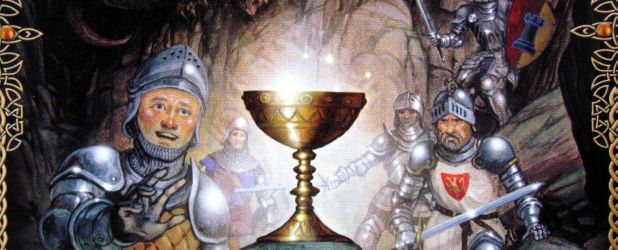 Shadows over Camelot: Card Game -

Bruno Cathala in distribution of



There are all heroes sitting around the round table and consult. Black days of Camelot have once again returned. Danger lurks around every corner and men are looking for their hero, who will lead them. Arthur has failed. Are you up to this task? But beward, there is a traitor among your allies!




Sheepland -

Daniele Tascini in distribution of



Furry sheep rule the world. There are no wolves at sight, island is safe and suitable for a happy and peaceful life of every bleating animal. But you have other mission, because you are human. You are taking card of these sheep and make sure, that they have always enough pasture. And you are following your secret target, buying lands and trying to raise its value by herding sheep. Welcome to Sheepland.




Sky Traders -

Gioacchino Prestigiacomo in distribution of



There is lots of things with wings in the sky - swans, airplanes, seagulls. Nothing can easily surprise us there. But what if you see a ship quietly floating there? There are sailors running on the deck, doing their tasks. Don't worry. Everything is, what it should be. Let board game Sky Traders surprise you.




Slalom -

Massimo Pesce in distribution of



There is beautiful white snow on the downhill. It chills on touch, but you feel hot instead. You are at start of the race, which can change your entire career. This is a world class slalom. But before you jump off the slope, think for a while and play a card game Slalom instead. In safety of your home..





Slapshot -

Tom Dalgliesh in distribution of



Finally a hockey card game is here. Ice, puck, blue line, goal! Was it an offside? Referee is going to consult a record on video. Thrill among audience is almost touchable. Hockey is king of all sports. Quick, tens and evershifting. Welcome among fans, you will not run away now..




Slávika -

Marcin Welnicki in distribution of



Hear, hear! The king promises half of his kingdom and hand of the princess to whoever will be able to stop monsters coming out from the darknes.. As you already know, our only protection, a secret amulet, is lost. Now all the burden lies on shoulders of ordinary men. You!




Small World -

Philippe Keyaerts in distribution of



If the world was smaller, then every living species would not fit on this planet. They would fight for every field and place to be. And this is how the world of Small World works. Land, where nothing is free, land of magic, where dominance of races shifts from one side to the other every day. Can you tak advantage of it in your favor and lead races to the best prosperity possible and to your own victory?




Smash Up -

Paul Peterson in distribution of



World of infinite possibilities, where you can crossbreed dinosaur with a pirate. Have you ever seen a Tyrannosaurus putting a pirate flag up? You can have such fantasies really easily in here. Crazy combinations are base for guaranteed mad experience. And just this crazy fun is Smash Up - a world, where swords, lasers and bare hands have a same chance for victory!





Sobek -

Bruno Cathala in distribution of



There is hustle on the market. New delivery just came in and everybody is hoping to get his share. You must use your elbows and get to the front, otherwise you will have nothing to sell to your customers and they go away. And sometimes you have to fight less honestly – bribe, forerun and deliver some nudges. Are you ready for all this. Then play Sobek, because that is just the way it is…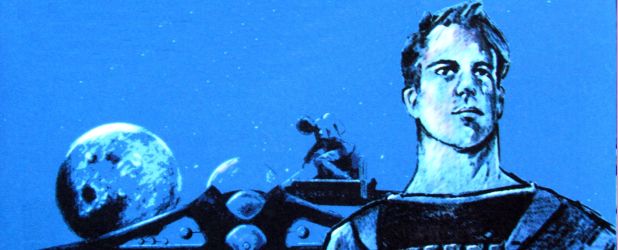 Space Empires 4X -

Jim Krohn in distribution of



Universe is deep, dark and mysterious. Every rock, every planet, everything has its incredibly long story, which cannot be measured to humans by any means. And yet humans meet these stones from the moment they reached orbit. But now you must embark on a journey leading much much further. Discover enemy civilizations and destroy them! Or they will destroy you. Only by your deeds can your home planet survive. It is true, what they have told us! Aliens are not friendly at all! Exterminate!




Star Fluxx -

Andrew Looney in distribution of



Star Fluxx will take you to the stars and far far away. Submerge into a simple card game, that gives you total freedom and no futile rules will bother you. This card game by Looney Labs is very popular and still remains opened for everybody. The question is: is this an ideal family game or not?




Star Wars: Battle of Hoth -

Bastiaan Brederode in distribution of Lego



Snow is still white and both armied look up to their generals, standing silently nearby. One move. That is all it takes and the battle will commence. And you are one of those generals. You must think, provide tactical guidance and win. There is no other way from the planet Hoth!





Startup Fever -

Louis Perrochon in distribution of



And here it is! The Day you have been so long waiting for. You baby is starting its Internet life, waiting to be visited by hundreds and thousands of users. Are you interested? Board game Startup Fever does precisely that – it tells a story about launching of web projects. And also its maintaining and raising new users. Then lets do it! Go online!