Vampire Werewolf Fairies -

Matthew Duhan in distribution of



Vampires and werewolfs are funny creatures. But this view depends on whether they are after you or not. Fortunately in card game Vampire Werewolf Fairies has peace its place. At least with humas. Battle between these two sides did not stop and when you add fairies and witches to the formula, its obvious, that this is a messy situation..




Ventura -

Alberto Menoncin in distribution of



The Middle Ages were full of wars, victories and defeats. Armies were riding through all countries and Italy was no exception. You can now use this one and only chance to stand as a leader of an italian family. In fight not only for honor, but mostly for reign over the whole Apennine peninsula..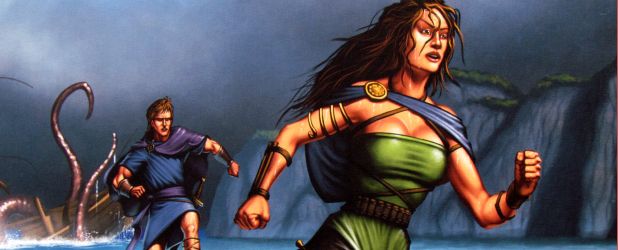 Venture Forth -

Dan Manfredini in distribution of



Danger is waiting everywhere. Hide behind the rock with sword in your hand, or different weapon, that suits you and wait for them. You might even finally fulfill your dream about meeting a three-headed monster, dragon spitting fire or something different, what has never seen anyone. Every dream counts. Especailly when it comes true. And one dream come true of players can be also a new board game Venture Forth.




Völuspá -

Scott Caputo in distribution of



Norwegian mythology contains memorable characters. There are Odin, Thor and Loki. They live together in Asgard. Are you wondering, how their world actually come into being? You are welcome to oldest poem of Edda. Welcome to Völuspá.