Ten les jako by měl oči. Říká se mu Černý les a každý krok na jeho území ve vás vzbuzuje obavy. O to horší je představa, že zde pokácíte stromy a budete stavět místo něj malou vesničku. Obydlí na příkaz krále tu musí vyrůst, aby se mohla naplnit jeho pokladnice dostatečným počtem zlatých mincí. A když si král něco přeje, tak to taky dostane!
Převzít těžkou práci hlavního stavitele po třech prasátkách budou muset hráči v deskové hře Grimm Forest, kterou vymyslel a navrhnul Tim Eisher. Jeho výtvor přednesla fanouškům firma Druid City Games na serveru Kickstarter. A vybrala přes 400 tisíc dolarů s podporou více než 7000 hráčů. Grafiku zpracoval Mr. Cuddington. Hra dorazila nyní i na evropský trh díky distributorovi Esdevium Games.
Krabice je opravdu velká, na víku vidíme pohádkovou knihu a nad ní se sklánějící postavu, ale mnohem zajímavější věci se dějí uvnitř. Obsah je totiž skvěle naskládán a strukturován do tvarovaných přihrádek, které dokonale vyplňují celý prostor a to i po vycvakání kartonových desek. Z nich hráči vyloví žetony surovin (sláma, dřevo, cihla) a také sadu součástek pro stavbu domů. Tyto všechny komponenty stačí zatím odložit stranou.
Střed stolu pak obsadí trojice desek lokací, které budou sloužit k získávání materiálů. Každá z těchto ploch dostane do začátku jeden velký žeton zdroje představující pět kusů dostupných pro první kolo a také dílek prvního stavitele. Oba balíčky karet, tedy pohádky i přátele hráči zamíchají a položí na dosah. Každý z účastníků si vybere barvu, od které dostane svoji výbavu – figurku prasátka, hráčskou desku a trojici karet sběru.
Každé kolo začíná stejně. Jednotliví účastníci vyberou ze své ruky jednu kartu sběru odpovídající jedné ze tří dostupných surovin. Tuto kartu mohou doprovodit ještě jednou volitelnou kartou pohádky, která má schopnost zvrátit další fázi tahu v hráčův prospěch. Právě ty jsou také samostatně odhalené jako první, protože některé mají efekty, které je třeba vyřešit právě v tu chvíli. V tuto chvíli se právě dílem některého z hráčů může na plánu objevit příšera a je pouze na hráči, na kterou lokaci sběru její figurku postaví.
Nikdo už ale nemá možnost měnit svoji volbu, takže hráči nyní odhalí kartu s prasátkem a materiálem, který chtějí sbírat. Pokud vše proběhlo správně a podle hráčových plánů, je jeho figurka prasátka nyní sama na desce sběru. V takovém případě může shrábnout všechny přítomné žetony slámy, dřeva nebo cihel a vzít si je k sobě. Když je na jednom místě prasátek víc (několik hráčů zvolilo stejnou lokaci), pak si musí dostupné žetony mezi sebe spravedlivě rozdělit.
Přítomnost monstra ve stejné lokaci nemá vliv na samotný zisk surovin. Místo toho příšera ovlivní hráče úplně jinak, vlk mu například může zbořit domeček nebo troll umožní ukrást suroviny soupeři.
Teď už hráči mají veškeré suroviny, které v tuto chvíli mohou získat. A nyní je mají šanci utratit, pokud si vyberou správnou akci. Na výběr mají ze tří možností a provést mohou dvě libovolné činnosti (i jednu dvakrát). Lze tak získat novou kartu pohádky, žeton zdroj nebo právě postavit jednu třetinu libovolného domu. Při tom platí, že nikdy nesmí hráč mít rozestavěné dva domy stejného typu a dohromady je na desce místo maximálně na pět staveb.
Druhou částí – postavením zdi – získá hráč navíc jednu bonusovou kartu přítele. Toho představuje nějaká známá pohádková postava, která může poskytnout speciální akci. Tu lze v hráčově tahu provést navíc.
Za první dokončený typ každého domu (není žádné překvapení, že slaměný je levnější a jednodušší) dostane hráč odměnu v podobě bonusového žetonu. Všechny figurky se vrátí zpět k majitelům nebo do zásoby, pouze nerozebrané suroviny zůstanou na svém místě a budou dále čekat na svého majitele. Navíc ještě jako známku ubíhajícího času přidají ještě jeden velký žeton do každého místa.
Když některý z hráčů kompletně dokončí třetí dům, tak na konci kola nastane konec partie. Pokud je v tu chvíli mezi účastníky pouze jeden majitel všech tří domečků (a to i stejného druhu), pak se stává vítězem. V opačném případě rozhodují domy podle svojí náročnosti postavení. Vždy nakonec je možné vítěze určit.
Grimm Forest není žádnou náročnou a extrémně složitou hrou. Jejími hlavními zbraněmi je špičkové pohádkové zpracování a jednoduchá povaha. Jenže tam, kde všechno vypadá dětsky a lehce, tam se objevuje pořádná várka soupeření. Grimm Forest totiž není jen klidnou hrou, kde si každý sbírá suroviny na svém písečku. Tentokrát totiž hráči dostanou do ruky hned několik zbraní, jak podrazit soupeřům nohy.
Prvním a hlavním způsobem je samotné obsazování desek se surovinami. Tam ale trpí nejen soupeř, ale také samotný hráč, protože si mezi sebe dělí zisk. Přesto už ten kontakt a pocit z okradení je první křivdou, kterou můžete zaznamenat od soupeřů.
Mnohem zajímavější je možnost hrát karty a tím ohýbat pravidla ke svému obrazu. Jak přátelé, tak pohádky. Karet je dost, jsou pokaždé jiné a nabízí opravdu dostatek napětí a zajímavých momentů.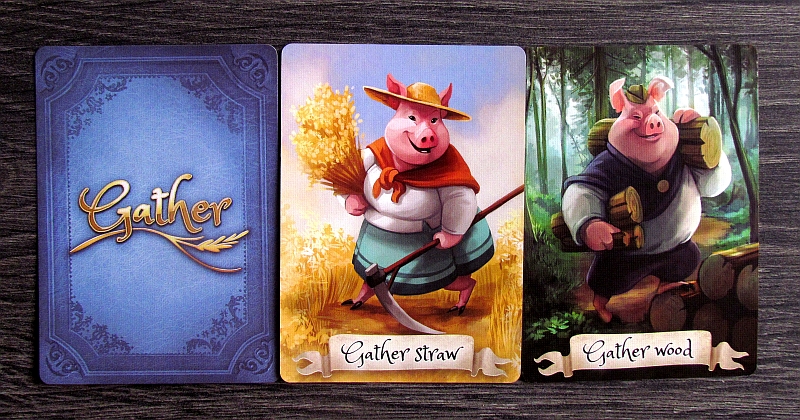 Celá hra ale nakonec je vlastně jen o snaze nastřádat k sobě sady stejných surovin a utratit je správně za ten vhodný dům. To se může zdát řadě hráčů málo, ale ono to není zase tak vážné. Je to jen otázka očekávání. Známe extrémně složité hry, ale i ty jednoduché mají svůj trh.
Obecně se ale vždy snažíte zjistit, kam se ostatní vydají v daném kole. Díky tomu je samozřejmě ve svém živlu také náhoda a blafování. Ta platí hlavně u karet. Všichni chtějí dostat do ruky příšery, aby mohli soupeře opravdu pořádně podtrhnout a hlavně aby mohli použít ty nádherné detailní miniatury, které přišly s hrou.
Pokud to někomu připadá málo, může být. Řadě méně zkušených hráčů ale tato náplň zcela dostačuje a  to se nám osvědčilo hned v několika testovacích skupinách.
Partie ve dvou i ve čtyřech vyžaduje extra úpravy. Naštěstí jsou pokaždé jednoduché a nic, co by narušovalo výrazně průběh partie. Například ve dvou hráčům bude krást suroviny z jednoho místa tajemná postava, zatímco ve čtyřech přibude na výběr nová deska na výběr.
Platí ale jasná pravda – pravidla jsou extrémně jednoduchá, což znamená, že se během několika minut dostanete do hry. A i samotná partie netrvá přehnaně dlouho, počítejte s nějakými čtyřiceti až padesáti minutami.
Grimm Forest ale není přes veškerá zdání rodinnou hrou, protože je v partii pořádná dávka konfliktů. Samozřejmě pokud vám takový prvek nevadí, pak i šestiletí hru zvládnou a budou ji milovat. Právě na toto lehké hraní je totiž určená, ačkoliv prvotní cílovou skupinou jsou starší začátečníci. Grimm Forest si rozhodně najde svoji skupinku a přes jasné nedostatky prostě umí okouzlit.
Informace o hře ze serveru BoardGameGeek (odkazy směřují tam)
Autor
Tim Eisner
Ilustrace
Lina Cossette, David Forest
Vydavatel
Druid City Games, Cube Factory of Ideas, Game Harbor, Hobby World, Last Level, Lucky Duck Games, Mirakulus, TLAMA games
Rok vydání
2018
Počet hráčů
2 - 4
Herní doba
60
Minimální věk
14 and up
Jazyková závislost
Moderate in-game text - needs crib sheet or paste ups
(11 voters)
Kategorie
Animals, Fantasy
Mechanismy
Rock-Paper-Scissors, Set Collection, Simultaneous Action Selection, Take That
Rozšíření
The Grimm Forest: All Hallow's Eve Promo Card, The Grimm Forest: Brothers Grimm Promo Card, The Grimm Forest: Enchanted Ale Promo Card, The Grimm Forest: Forgotten Tower Promo Card, The Grimm Forest: Genie & Magic Lamp promo cards, The Grimm Forest: Midsummer Festival Promo Card, The Grimm Forest: No Permit Promo Card
Rodina
Animals: Pigs, Animals: Wolves, Authors: The Brothers Grimm, Components: Game Trayz Inside, Components: Miniatures, Creatures: Fairies / Elves / Pixies, Crowdfunding: Kickstarter, Crowdfunding: Spieleschmiede, Folk Tales & Fairy Tales: Three Little Pigs, Game: The Grimm Forest, Misc: LongPack Games
Alternativní názvy
Baśniowy Bór, Les Bratří Grimmů, La Forêt des Frères Grimm, Grimms Wälder, Лес сказок, 童话森林
Více o hře
.
Recenze: The Grimm Forest – není les jako les
Grimm Forest je krásnou hrou. O tom není žádných pochyb. Svým vzhledem by mohla snadno klamat a přilákat děti, které pak v rodinném hraní nemusí úplně zvládnout konfliktní atmosféru. Hra je nádherně jednoduchá, což ale současně dává zbraň do ruky kritikům. Partie je totiž opravdu náhodná a to si dokáže užít jen část hráčů. Grimm Forest je lahůdkou, ale nepochutná si na ní každý.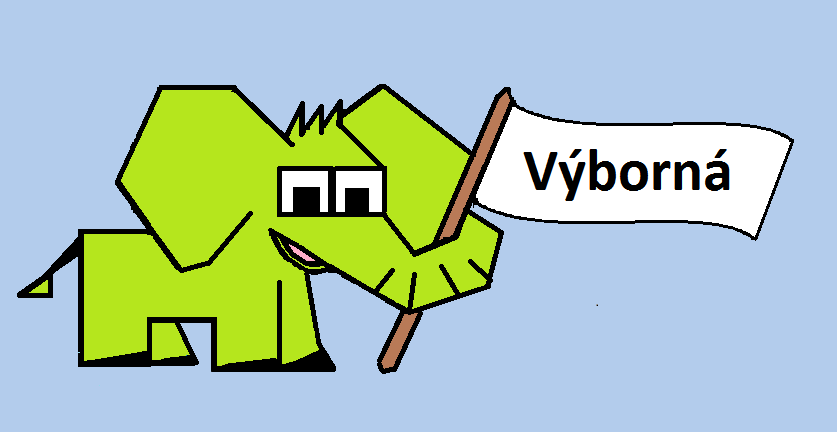 Klady:

+ krásné zpracování (grafika i miniatury)
+ dostatek konfliktu
+ možnost ovlivnit kartami
+ stavění domečků
+ rychlá herní doba
Zápory:

- náhoda
- téměř zbytečné figurky